You've heard of giving someone the "old 1-2 punch?"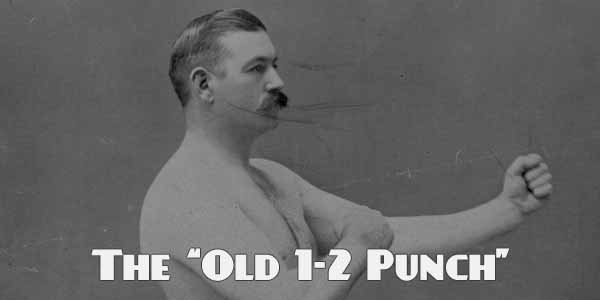 Well, it's my burden this month to give you the "old 2-2 punch" — and it really doesn't hurt much!
"Two Thanksgiving Challenges"
#1  Be Thankful              (No really, I mean it!)
Therefore, since we receive a kingdom which can not be shaken, let us show gratitude…  (Heb.12:28)
Take some time over this month to seriously consider God's blessings on your life and cultivate a grateful spirit.
#2  Share Your Thankfulness
Oh give thanks to the Lord, call upon His name; make known His deeds among the peoples.  (1Chron.16:8)
As you gather for a Thanksgiving meal time and fellowship with family members and friends, ask for a moment to speak and voice your thankfulness to God.
Even better, I challenge you to take Billy Graham's video, The Cross, with you and show it to your gathering.  Afterwards, share your brief testimony and invite your listeners to accept Jesus as their Savior & Lord.
"Two Mission Challenges"
#1  Prayerfully Give
…this service is not only fully supplying the needs of the saints, but is also overflowing through many thanksgivings to God.  (2Cor.9:12)
Giving as God tells you to give blesses the saints and honors Him.
#2  Prayerfully Participate
How does God want you to participate in missions?
It might be to be a part of a Mission Vision / Ministry Trip to our UPG (Unreached People Group) the Ganak in Feb.  (Tell us now!)
It might be to find out how God wants to use your heart, hands, and voice.  We'll help you discover his call on your life at the Totally His Missions Sunday & Brunch on Sun, December 8th.
Well, there's the "old 2-2 punch" — it really didn't hurt that bad now did it?
Wade